Something wonderful is about to happen on Wolfe Island. In among the tourists who mill about, checking out the Art Gallery, feeding the ducks, and queuing up for the delightful ferry ride back to the mainland, you might see a little white sign, swaying gently in the breeze. You won't think anything of it. You might go and get a coffee and a cinnamon bun at the Bakery, you might make a reservation at the Wolfe Island Grill, but that little sign will keep coming to your mind.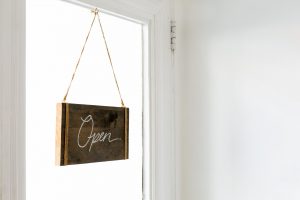 We've called our shop "Serendipity" for good reason. Serendipity means "when happy or beneficial events occur by chance." Finding something special, when you were looking for something ordinary. Arriving in a shop and bumping into a long-lost friend. Thinking you are running errands when in fact, you are enjoying local arts and culture. All of these are examples of serendipitous occurrences, and all of these happen regularly in our little shop.
Below you will see some of the wonderful finds that we have available in our shop. Lace & Twig have some of our favourite in-store items, and Bee By The Sea will heal and replenish you. We found SF Designs, a jewelry and charm company that does "small thing with love." They remind us of wind, wood and wonder: all things you can find in abundance on Wolfe Island.
In addition to introducing you to these fabulous companies, we have taken care to add local producers to our ranks. You can come in to find soaps, candles and housewares made right here on the island, or in the regions nearby. Bring your sister, you mother or come with a friend and take home a keepsake from Wolfe Island. You will never forget your happy shop.