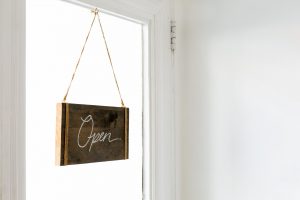 We've called our shop "Serendipity" for good reason. Serendipity means "when happy or beneficial events occur by chance." Finding something special, when you were looking for something ordinary. Arriving in a shop and bumping into a long-lost friend. Thinking you are running errands when in fact, you are enjoying local arts and culture. All of these are examples of serendipitous occurrences, and all of these happen regularly in our little shop.
Some of the wonderful finds available in our shop include Hoekstra Decor, Pearl-Girl, POKO LOKO, April Cornell, Ark Imports, Bee by the Sea, Celtic & Company and Unexpectedly Essential to name a few.
In addition to introducing you to these fabulous companies, we have taken care to add local producers to our ranks. You can come in to find soaps, candles and housewares made right here on the island, or in the regions nearby. Bring your sister, you mother or come with a friend and take home a keepsake from Wolfe Island. You will never forget your happy shop.